Pyranometer Calibration Services
Ongoing post sale calibration service of all Hukseflux solar radiometer products (pyranometers, pyrheliometers, pyrgeometers, net radiometer and albedometers) is performed by our strategic service partner, ISO-CAL North America LLC.

Radiometer Calibration Services
Conveniently located in Phoenix Arizona, ISO-CAL North America is ISO/IEC 17025 and ANSI/NCSL Z540 accredited for 'both' indoor and outdoor WRR traceable primary and secondary reference calibration. ISO-CAL's indoors ASTM G207-11 compliant calibration process replicates the Hukseflux post production calibration method identically, thus maintaining sensitivity scale continuity from one calibration interval to the next, less any negligible naturally occurring sensitivity drift effect between calibration intervals. ISO-CAL states the expanded calibration uncertainty on each and every accredited calibration report generated, meeting or exceeding the manufactures original post production calibration uncertainty estimate.
Laboratory service capabilities include the calibration of:
Pyranometers
Pyrheliometers
UV Radiometers
FIR Pyrgeometers
Net Radiometers
Par/Quantum Sensors
LUX Sensors
UV & VIS Spectrometers
(all makes and models)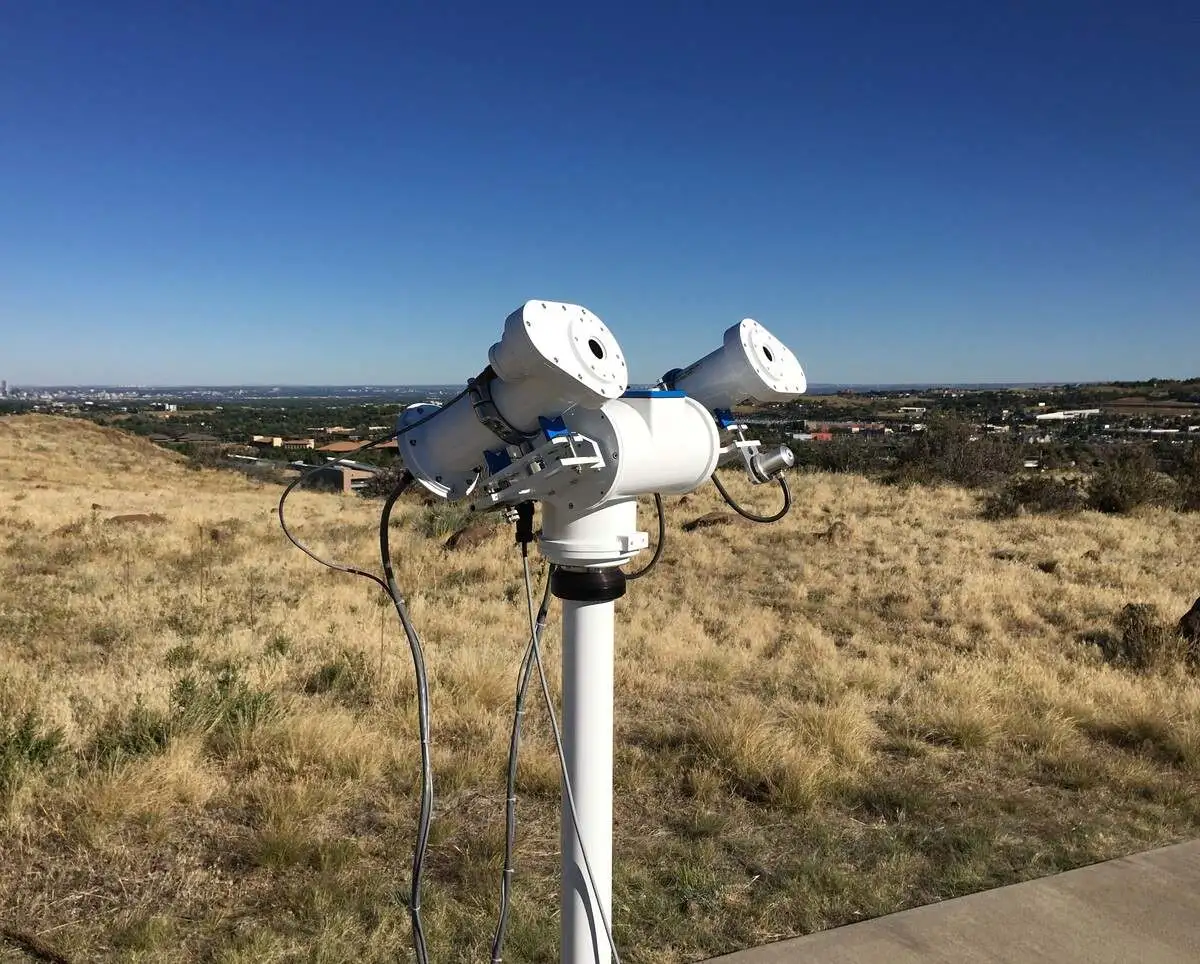 ISO-CAL North America Accreditations and Standards Compliance
Standards compliance includes calibration to all applicable ASTM and ISO solar radiometer calibration standards.

For more information on ISO-CAL North America calibration services, see attached brochure or visit ISO-CAL's website at www.isocalnorthamerica.com.