Description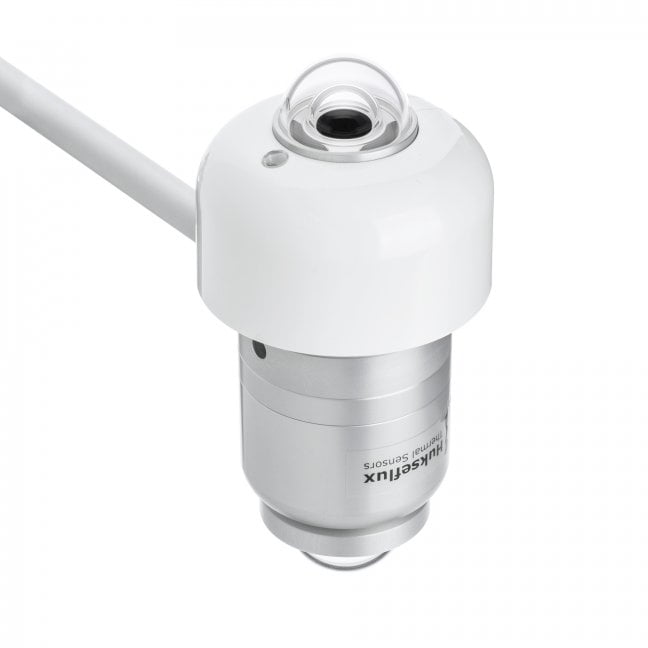 SRA30-M2-D1 design
SRA30-M2-D1 consists of two identical pyranometers model SR30-M2-D1, one facing up, and one facing down. To create an SRA30-M2-D1, the two sensors are combined with one AMF03 albedometer mounting kit. AMF03 includes a fixture with a rod for mounting purposes and a glare screen. The user assembles these modular components into an SRA30 albedometer. Mounting hardware, tools, mounting, and fixation instruction are part of AMF03. The modular design of SRA30 facilitates maintenance and calibration.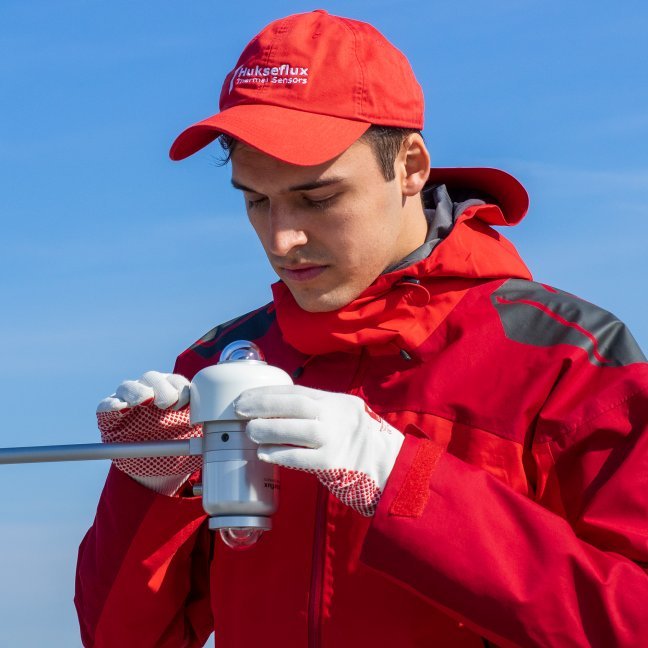 The best Digital Albedometer for the PV industry
SRA30-M2-D1 is the most accurate albedometer available. Its benefits:
Heating and ventilation included, complying with IEC 61724-1 Class A PV system requirements
Digital outputs: easy implementation & servicing
Best-in-class temperature response < ± 0.4 % (-30 to +50 °C), best "zero offset a" and best calibration uncertainty
Test certificates for temperature- and directional response are included as required by ISO 9060
Re-calibration registers are fully accessible to users
Modular; can be calibrated as separate pyranometers
Using the SRA30 albedometer is easy
The instrument is composed of two SR30 spectrally flat Class A pyranometers; the up-facing one measuring global solar radiation, the downfacing one measuring reflected solar radiation. When using SR30, the irradiance in W/m² is transmitted via the Modbus protocol over 2-wire RS-485. The working principle and specifications of the pyranometers can be found in the SR30 user manual. SRA30 can be connected directly to commonly used data logging systems.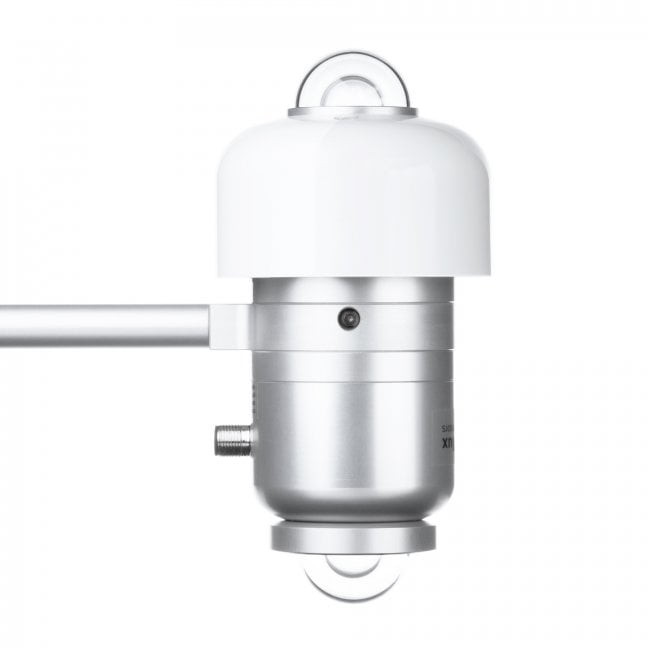 Albedometers are used for general meteorological observations, building physics, roof reflectance studies, climate studies, and solar collector testing. A common application is for outdoor solar radiation balance measurements as part of a meteorological station. Albedometers are increasingly popular in bifacial PV module performance monitoring. This application requires horizontal leveling; a bubble level and a mounting rod are included. Each SR30-M2-D1 pyranometer includes a tilt sensor.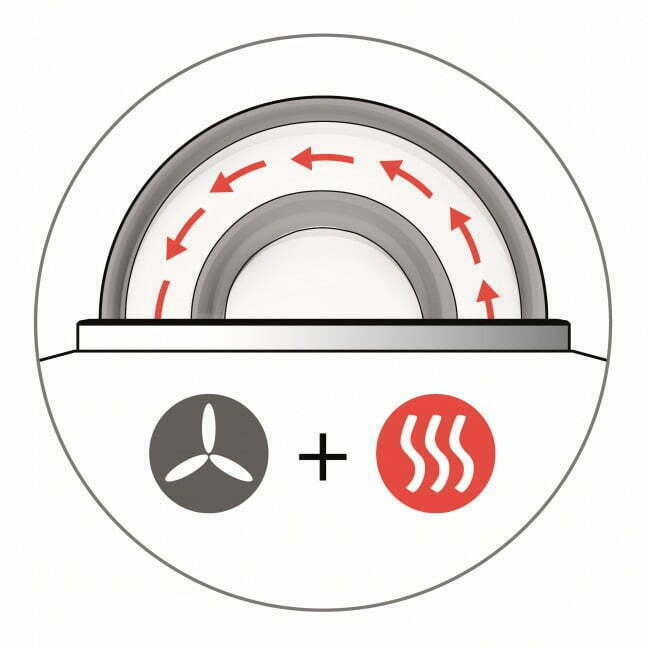 Heated for high data availability, featuring RVH technology
High data availability is attained by heating of the outer dome using ventilation between the inner and outer dome. RVH – Recirculating Ventilation and Heating – technology, developed by Hukseflux, suppresses dew and frost deposition and is as effective as traditional ventilation systems, without the maintenance hassle and large footprint.
Suggested Use
PV monitoring with Bifacial solar modules
High-accuracy meteorological observations
Building physics, roof reflectance studies
Extreme climates (tropical / polar)
Areas of Application
Meteorology / surface energy flux measurement
Solar energy / PV system performance monitoring
Accessories
ALF01
CMF01
Specifications
| | |
| --- | --- |
| Measurand | global solar radiation and reflected solar radiation |
| Optional measurand | albedo or solar reflectance ,net solar radiation |
| SRA30-M2-D1 specifications | : |
| Included | 2 x SR30-M2-D1, 1 x AMF03 |
| IEC 61724-1 compliance | meets Class A and B PV monitoring system requirements |
| Calibration uncertainty | < 1.2 % (k = 2) |
| Heating | included |
| Ventilation | included |
| Mounting | mounting rod with 15 x 10⁻³ m diameter |
| Rated operating temperature | -40 to +80 °C range |
| SR30-M2-D1 | : |
| Included sensors | 2 x identical ISO 9060 spectrally flat Class A pyranometer SR30-M2-D1 |
| Temperature response | < ± 0.4 % (-30 to +50 °C) |
| Temperature response test and directional response test | reports included |
| Power consumption | < 3 W at 12 VDC |
| Standard cable length | 5 m (see options) |
| Digital output | : |
| Output | irradiance in W/m²; instrument body temperature in ° C; tilt angle in °; internal humidity in %; ventilator speed in RPM |
| Communication protocol | Modbus |
| Transmission mode | RTU |
| Hardware interface | 2-wire (half duplex) RS-485 |
| Rated operating voltage range | 8 to 30 VDC |
| AMF03 | : |
| Included parts | 1 x glare screen; 1 x AMF03 fixture with rod; 1 x conical positioner; 2 x M5x12 socket head cap screw; 1 x M6x8 socket head cap screw, 2 x M8x12 set screw, 1 x mounting and fixation instruction sheet |
| Options | longer cables, in multiples of 5 m |
Frequently asked questions